Course Overview
This workshop will be delivered in a remote live format:
4 total sessions spaced out over a two-week period
Each session 3 hours in length
2021 Dates
Offering #3

: October 18, 21, 25 & 28
In the spirit of deliberate practice, you will immediately apply what you learn throughout the workshop. By focusing on a work (or even home) process, you will use real-world experiences to practice the PDCA methodology and coaching. This application-based approach provides a richer learning experience and enables learners to develop or enhance existing skills for coaching, innovation, and improvement.
Agenda
Welcome, Introductions

Coaching and Why Coaching for Improvement
The Socratic Method
Functional vs. Cognitive Skills
How We Play the Game (PDCA)
A Coaching Model – The Coaching Kata

The Basics of Coaching for Improvement
Let's Begin to Practice
Homework: Identify a Focus Process, Create Storyboards, Grasp Current Conditions, Identify First Experiment
Review Homework
How We Play the Game
More Practice
Homework: Conduct Next Experiement(s), Update Storyboards
Review Homework
What to Look For
Know Your Learners
What It Takes to Win
Make the Process and Thinking Visible
Practice, Practice, Practice
How Do We Know We Are Winning?
Deployment Strategies
Homework: Develop Deployment Plans
Review Deployment Plans
Receive Coaching on Plans
Practice, Practice, Practice
A3s, Idea Cards, PDCA Form, A3
More Than Getting Things Done
Coaching Lessons Learned
Wrap Up
Learning Objectives
Learn the importance of deliberate and repetitive practice in skill development
Practice rapid PDCA cycles
Learn how to coach others
Effective deployment strategies
Plan-Do-Check-Act (PDCA)
This workshop will review W.E. Deming's Plan-Do-Check-Act (PDCA) as a model for deliberate practice. Variations of it exist in the improvement methodologies that some organizations have been practicing for many years. It provides a systematic, scientific pattern for individuals and teams to follow so that they may effectively and efficiently develop the thinking skills required to meet goals and challenges.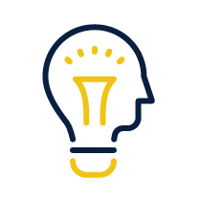 PLAN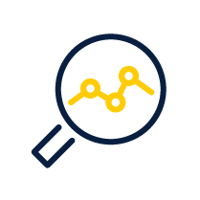 DO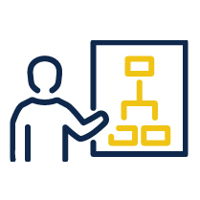 CHECK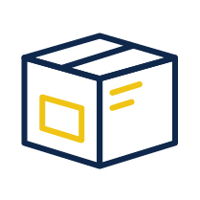 ACT
Implement the best solution
Coaching
In addition to deliberate PDCA practice, you will learn a coaching model that has proven effective at developing critical thinking skills in others. Effective coaching provides learners with the support they need throughout their personal development journey. The model — which helps leaders teach process improvement to their work teams — is a critical success factor in developing a culture of continuous improvement.
instructional team
Drew first became involved in the development and delivery of innovative Business Improvement programs while working for General Electric in the 1980s. Since leaving GE in 1990 and forming Change Management Associates, he has provided Operational Excellence consulting and organizational development services to industrial and service organizations representing a wide variety of industries including: Healthcare, Transportation, Distribution, Education, Financial Services and Manufacturing. Read full bio.